The Ark of the Covenant
Was FOUND in 1986
That holds the "2 original stone Tablets" of God's 10 Commandments
And
The Ark's West Side Mercy Seat is PROVEN to be covered with/in Christ's Blood.
https://www.youtube.com/watch?v=B8TRoQk6WUE
Pictorial representation of Christ's blood covering the West Side OF The Mercy Seat: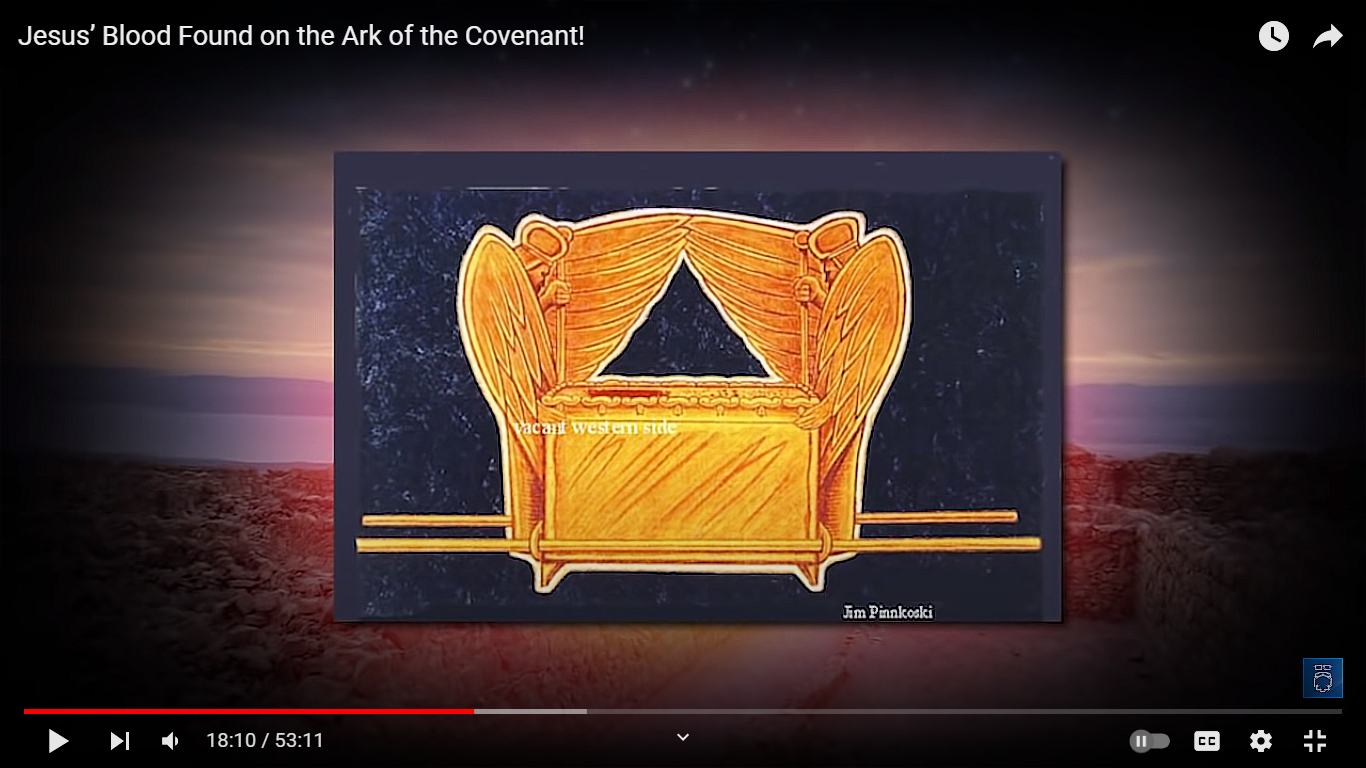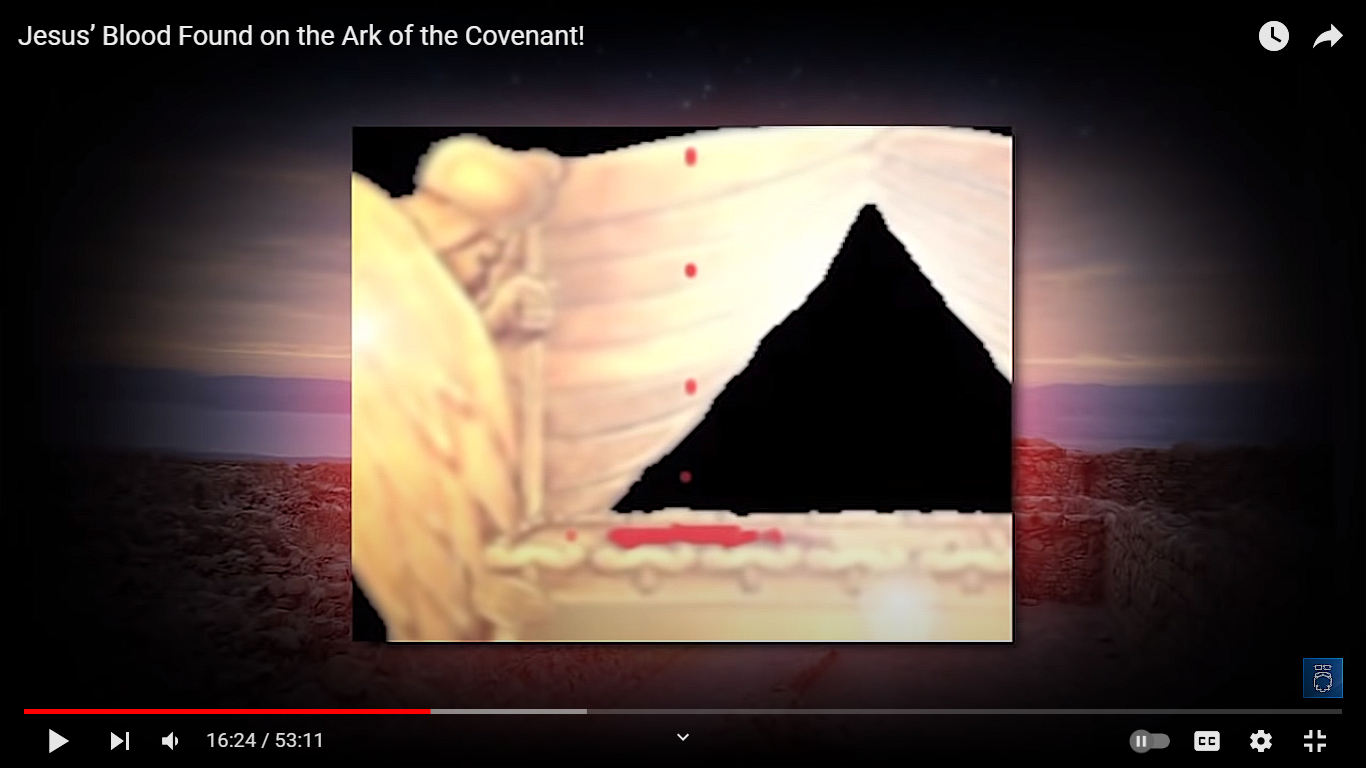 Proof R. Wyatt's excavation was "Approved" by the Israeli Authorities: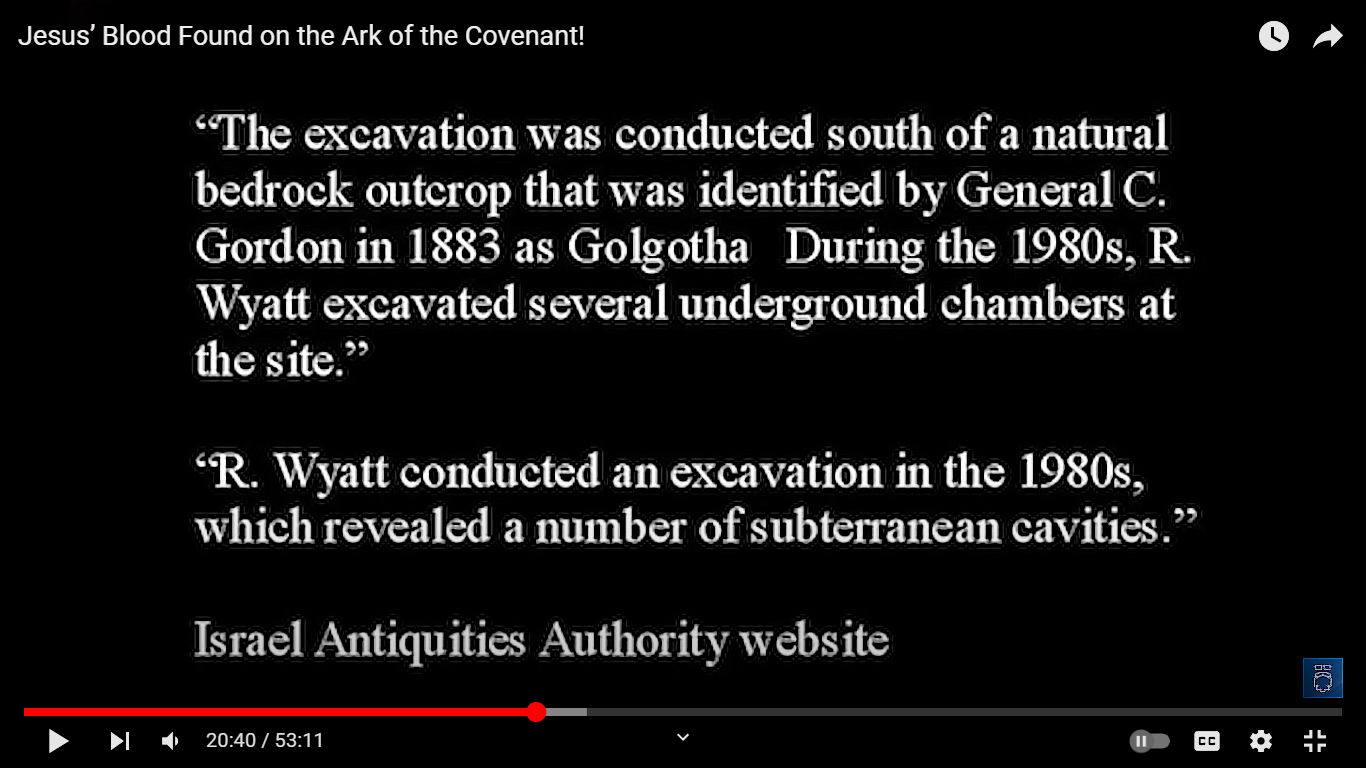 FACTS:
The Ark "IS" in Jeremiah's Grotto.
In 1978 Ron Wyatt physically pointed to Jeremiah's Grotto, to indicate that: The Ark "IS" in Jeremiah's Grotto.
In 1978 Ron Wyatt was given a permit to excavate by the Israeli Government (all others who subsequently had attempted to excavate or enter were struck dead).
Jeremiah's men had previously hid the Ark in a cave, when the Babylonian Army surrounded Jerusalem in 586 B.C..
Here is the entrance to the cave that Jeremiah's soldiers used: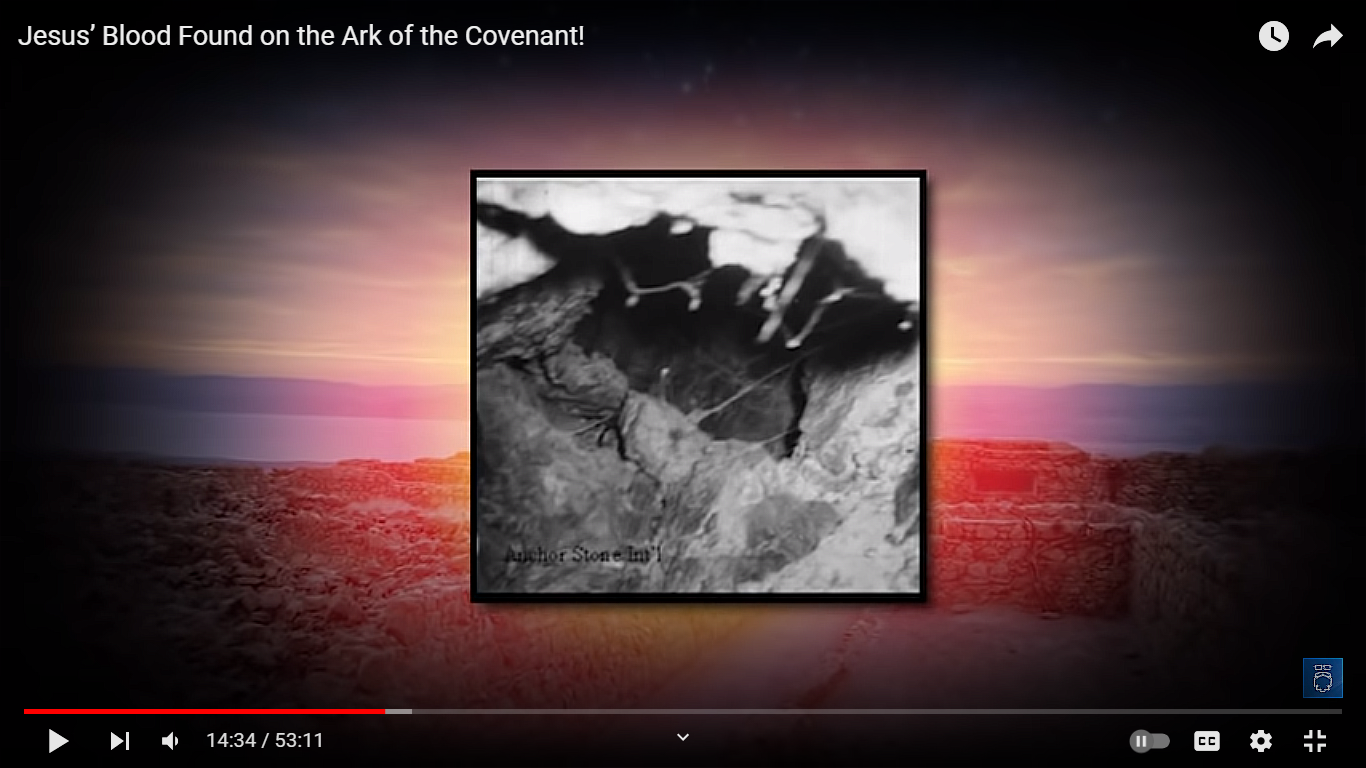 Ron Wyatt tunneled initially from 40' under the "post holes" of the 3 Stakes:
Center Post Hole: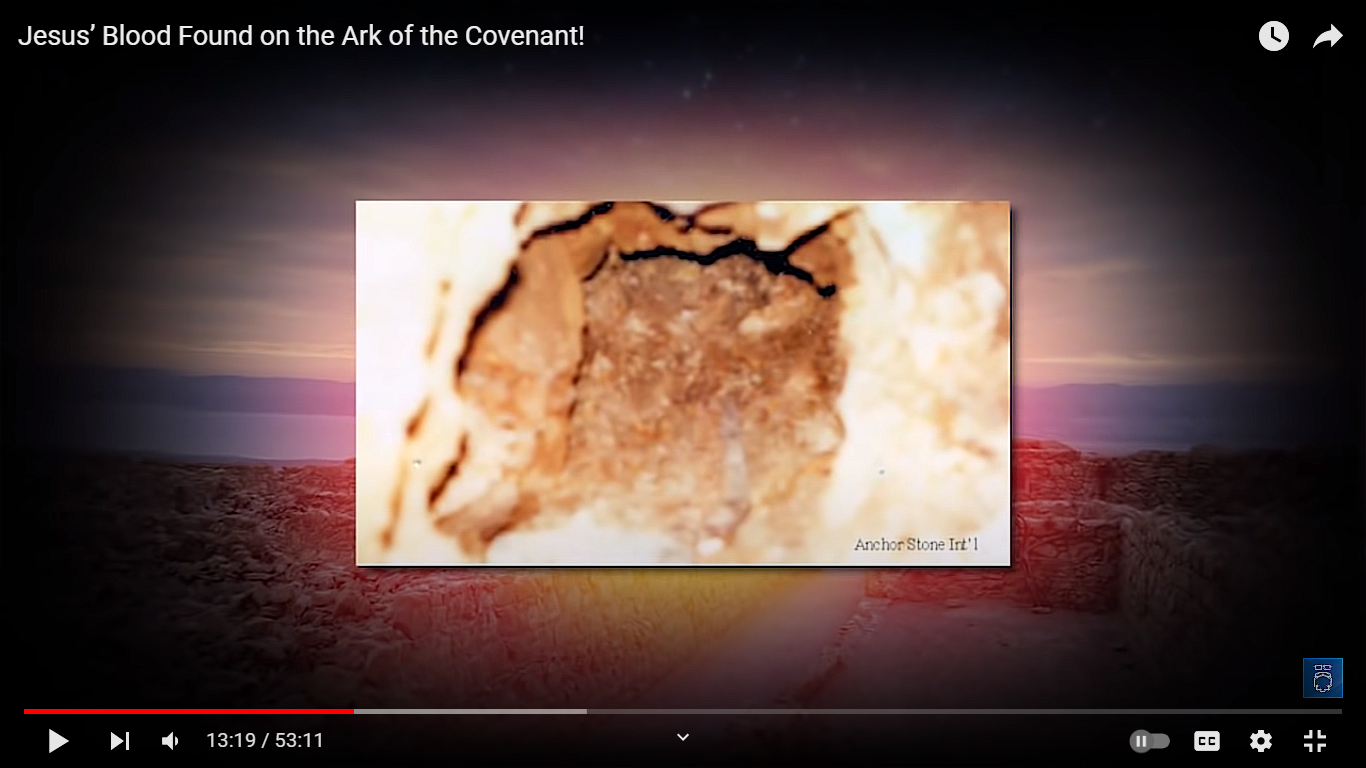 3 Post Holes: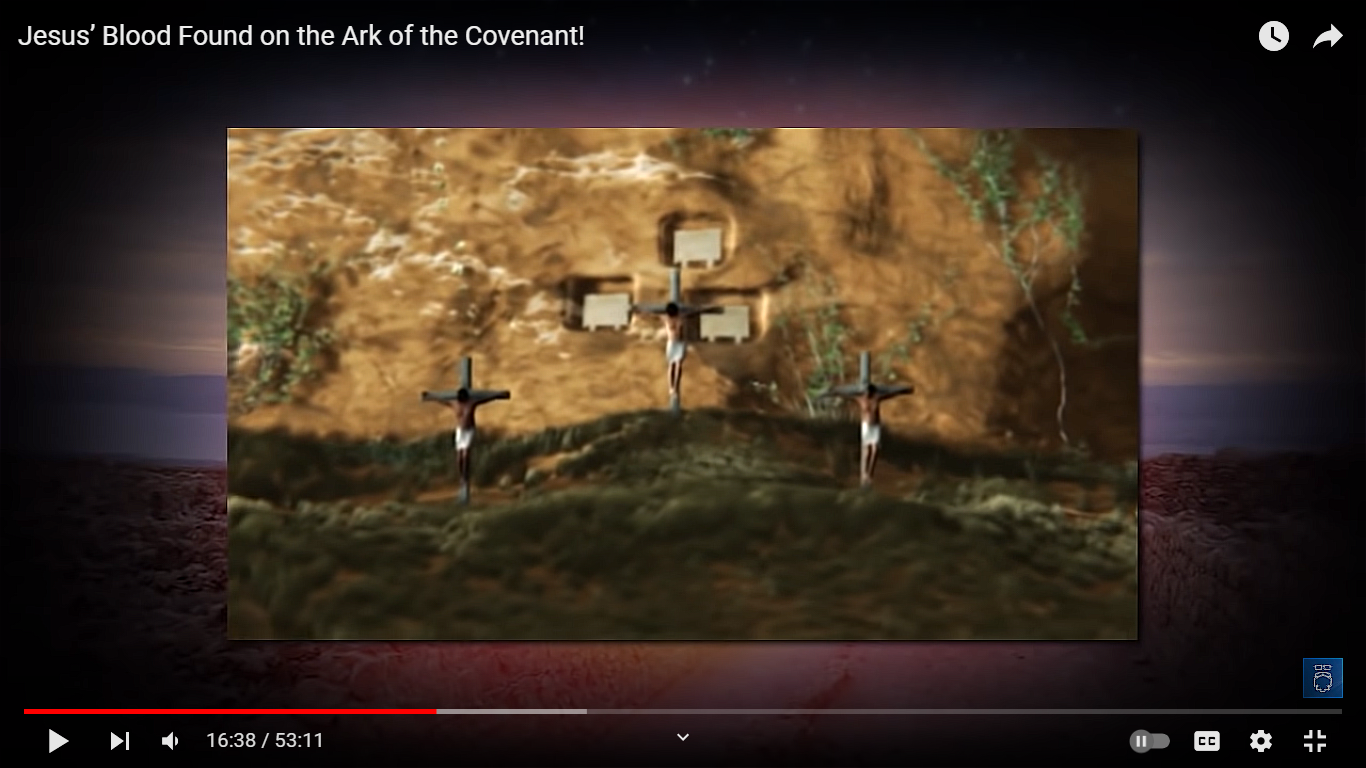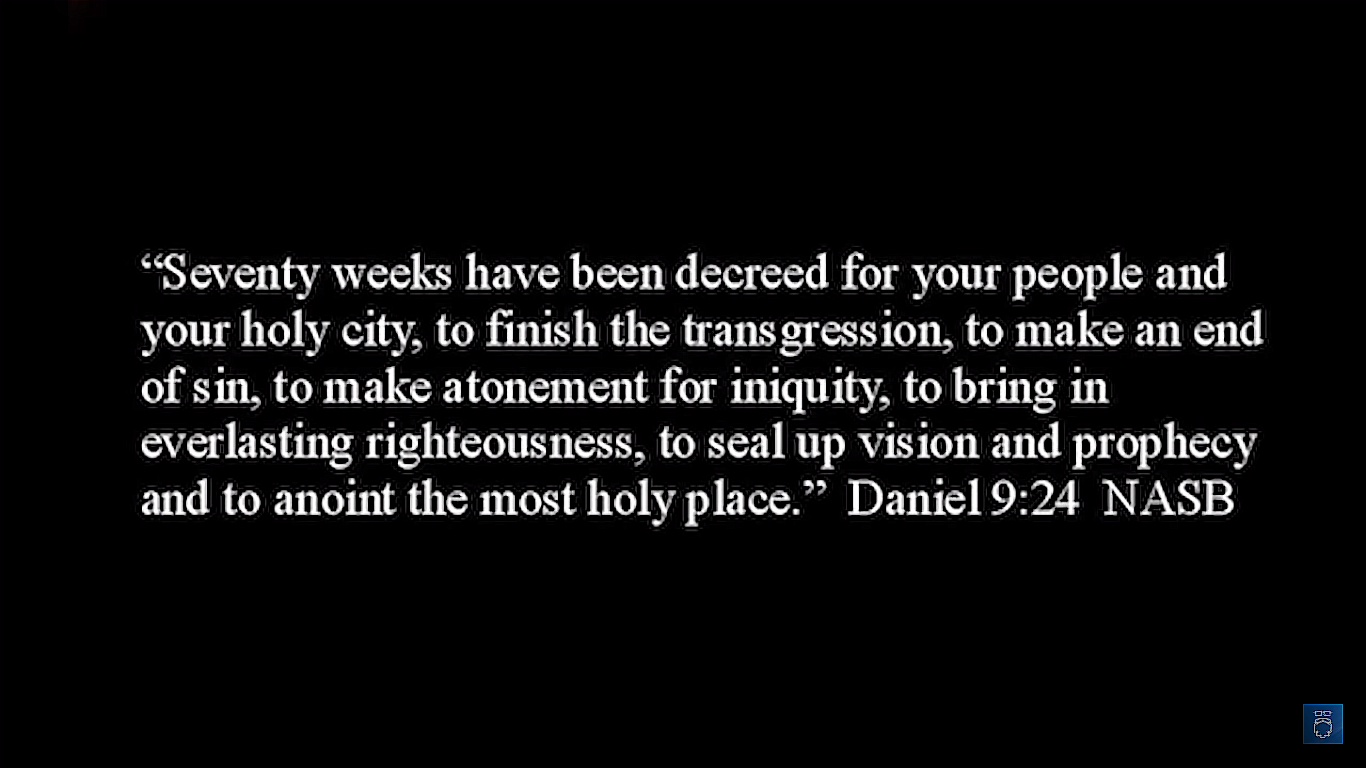 The vision is "sealed up" behind a PROTECTIVE WALL:
Behind this following 50' "PROTECTIVE WALL",
there is the tunnel BEHIND THIS WALL, that leads 370' to the Ark Of The Covenant.
6 men who previously tried to use this tunnel in 1995, were struck dead by the 4 Angels/by God,
And Ron Wyatt had to be called back in 1995 to pull the 6 bodies out, because any other man than Wyatt would be killed.
Therefore the tunnel remains sealed and protected by this wall,
and by 4 Angels inside that tunnel, that Guard the Ark.
Here is the wall: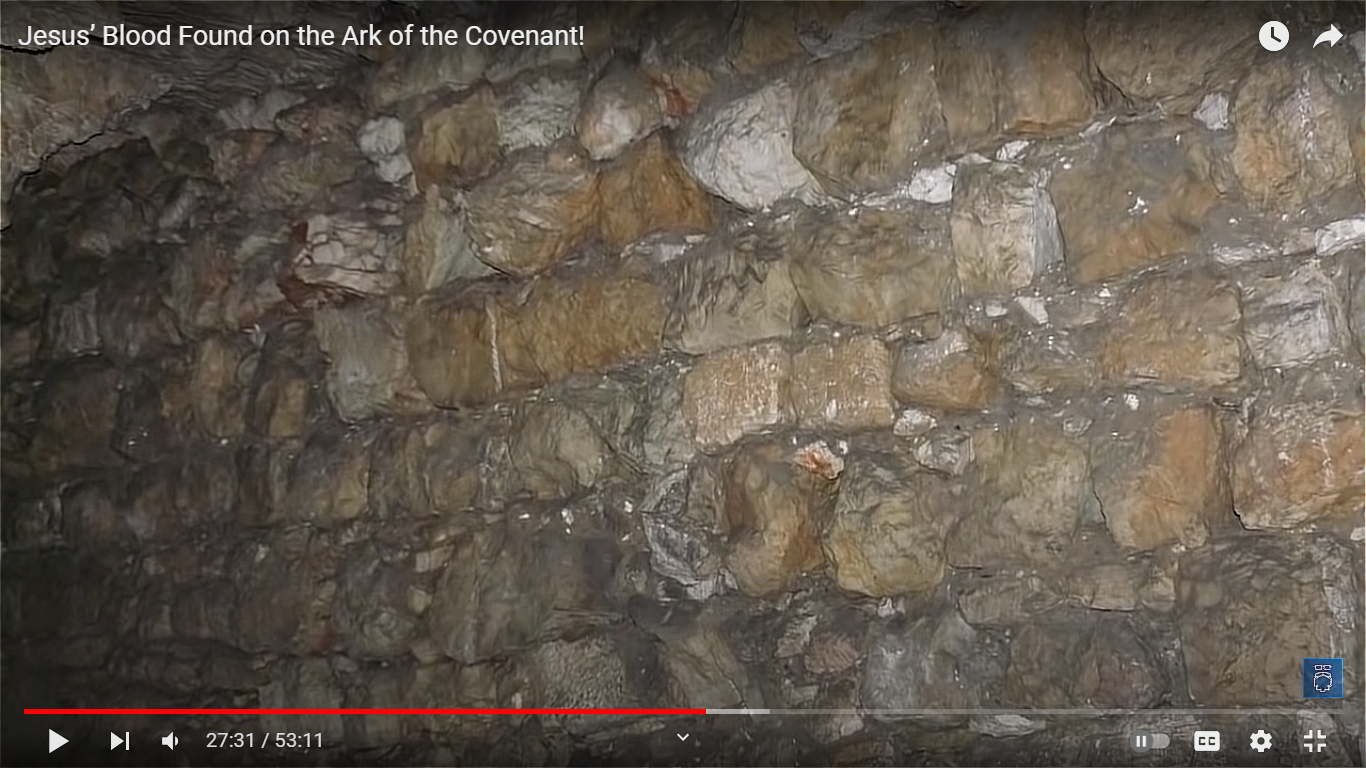 This wall will be knocked down.
And the 10 Commandments on their 2 TABLETS OF STONE will be brought out for the World to "see"
When= To be testified in due time. 1 Timothy 2:6.
Editor's Note:
When=
When The Mark of The BEAST LAW is enforced.
The BEAST will enforce SUNday worship on the 1st day (but only lazy fools rest instead of going to work on the 1st day), AND God's 4th Commandment carved in this Stone, Commands Saturday the 7th Day.
This will be a challenge/witness against the Beast System.
Showing the World God's ACTUAL 10 COMMANDMENTS carved in their original stone.
The BEAST will not be able to contradict "these" original IMMUTABLE
COMMANDMENTS
that people will see
CARVED
IN STONE.
The Commandments will be brought out of the cave "in due time":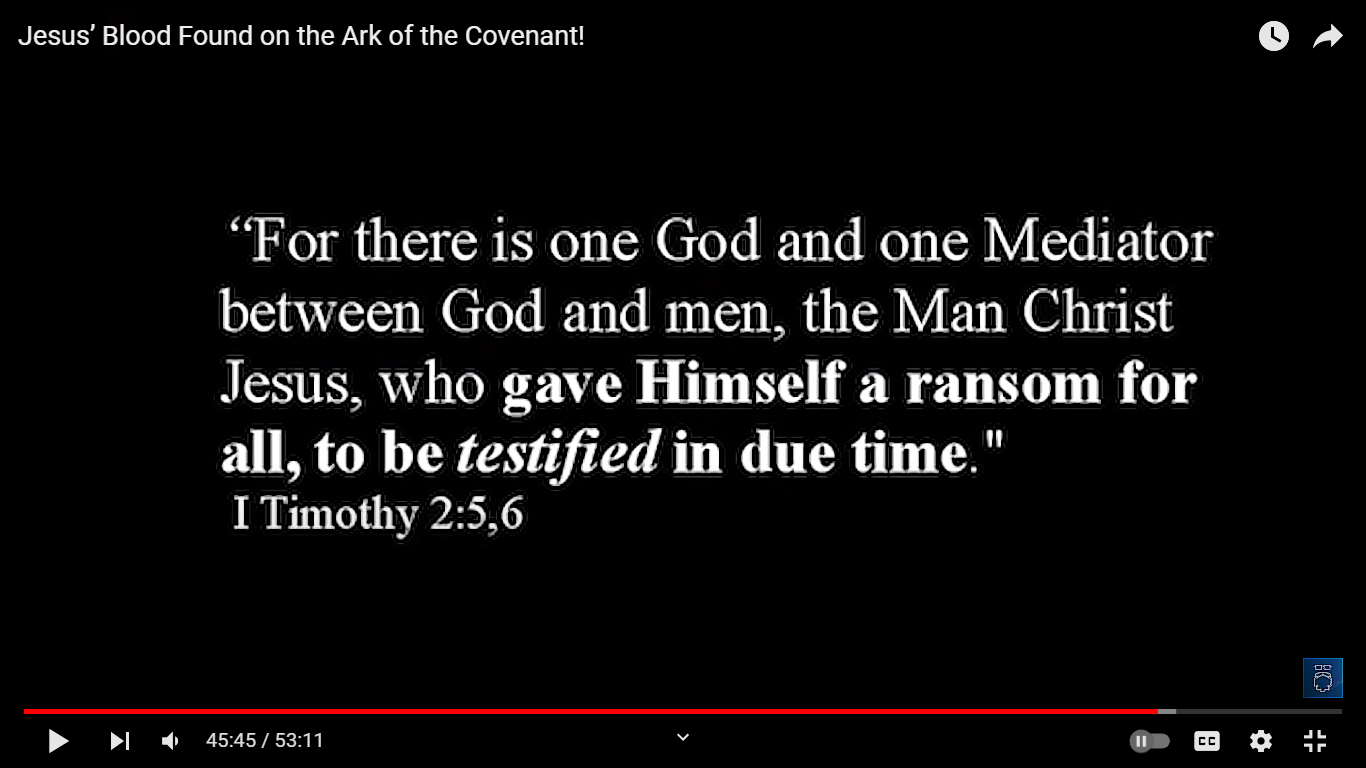 The "original" 10 Commandments carved in the "original" stone will probably
be brought out of the cave circa 2027 by Elijah.