The Sign of Jonah "IS" the Eclipse
WARNING
the USA and Canada to Repent or Else
Luke 21:28 Look "UP" [at the Eclipse] to know when your redemption is near= we are in the last 10 years of Satan's reign of the earth.
West Coast start of eclipse is at same time as sun sets in Jerusalem! https://eclipse.gsfc.nasa.gov/SEanimate/SEanimate2001/SE2017Aug21T.GIF
https://www.youtube.com/watch?v=JMDS4Q6CQh4
Nineveh [where Jonah commanded them to REPENT] is Mosul today.
There WAS a Solar Eclipse as warning to Nineveh.
The "SIGN OF JONAH" was the eclipse to repent or else!
This is the eclipse of Jonah: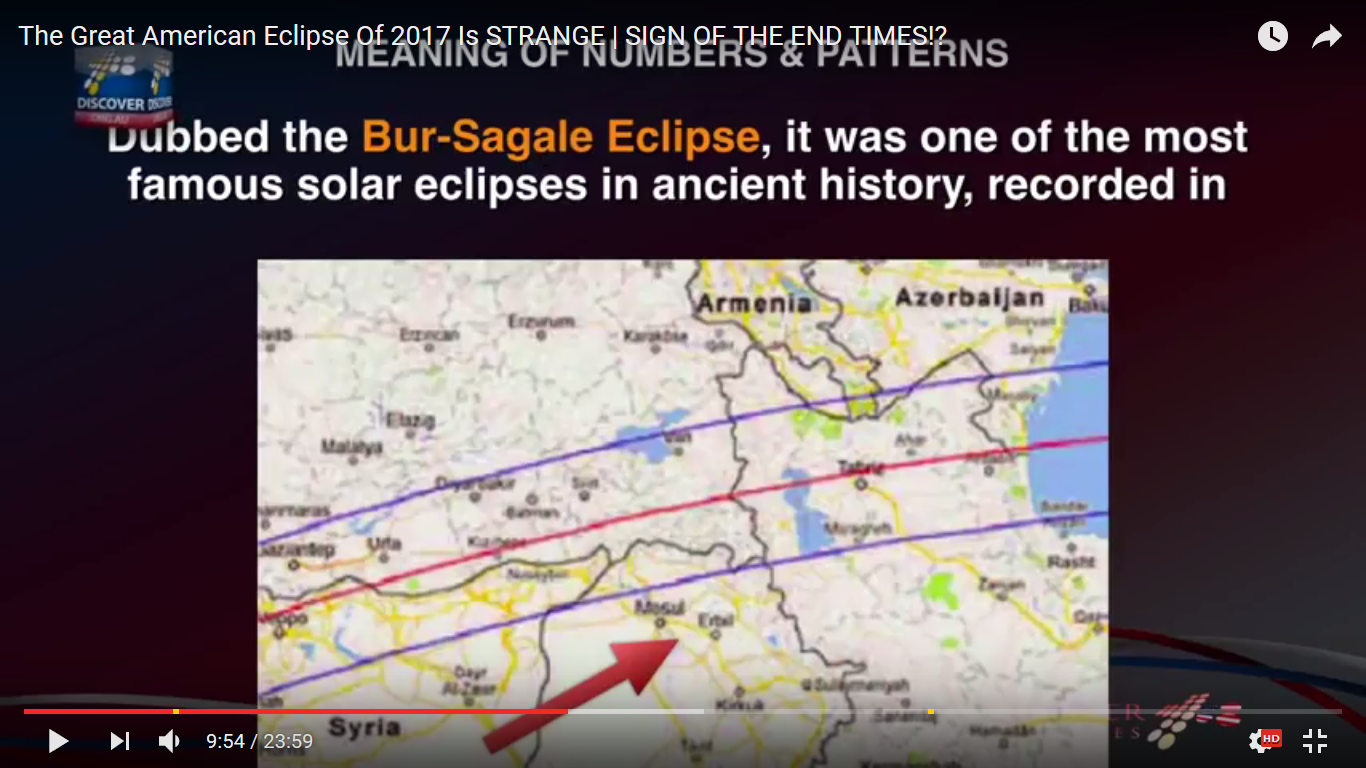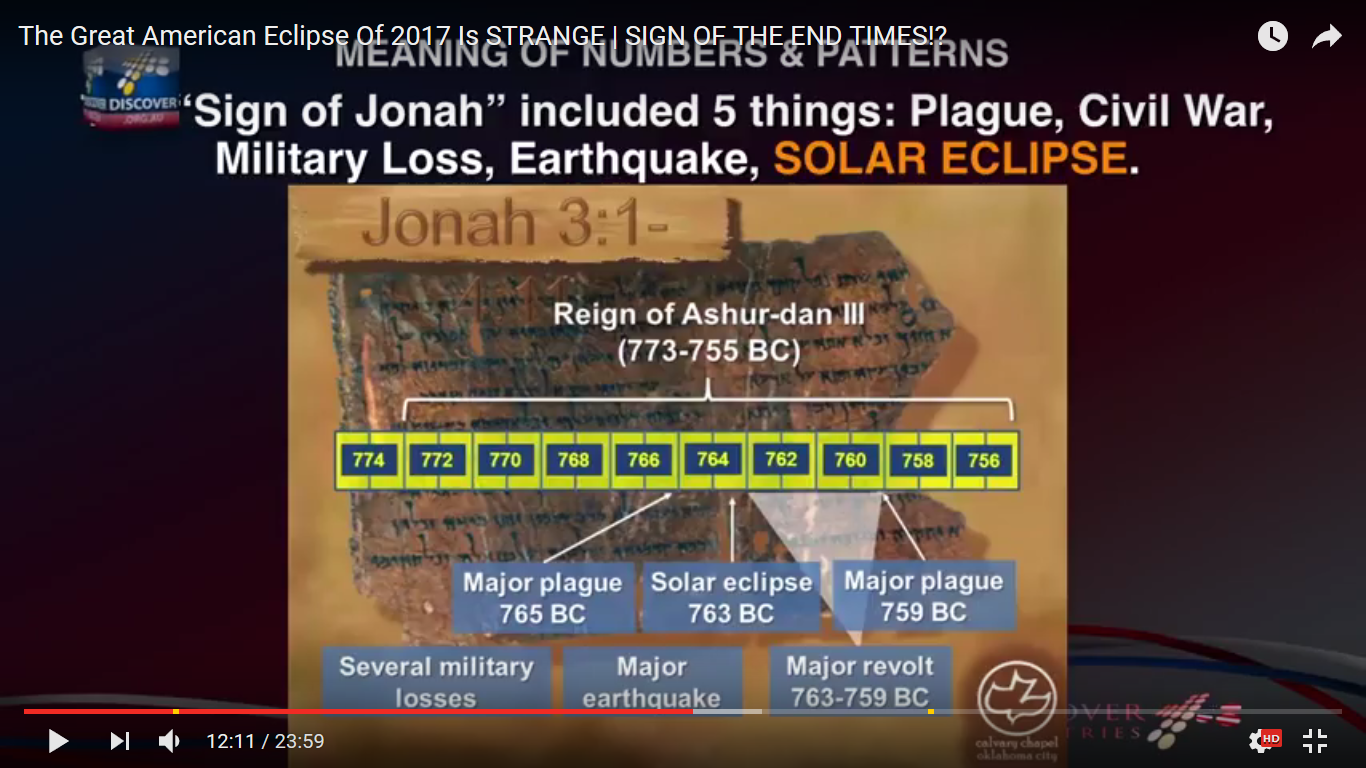 In 7 years (2024) there will be another TOTAL solar eclipse in the USA.
Monday August 21st is the first eclipse on the 1st of Elul.
The name of the month of Elul (when the eclipse starts) means "HARVEST"
Elul is the last month of the Hebrew year!
5:16 starting on the West Coast (West Coast time= add 3 hours to East Coast Time), and Townsend starts at 1:05 with TOTAL DARKNESS at 2:34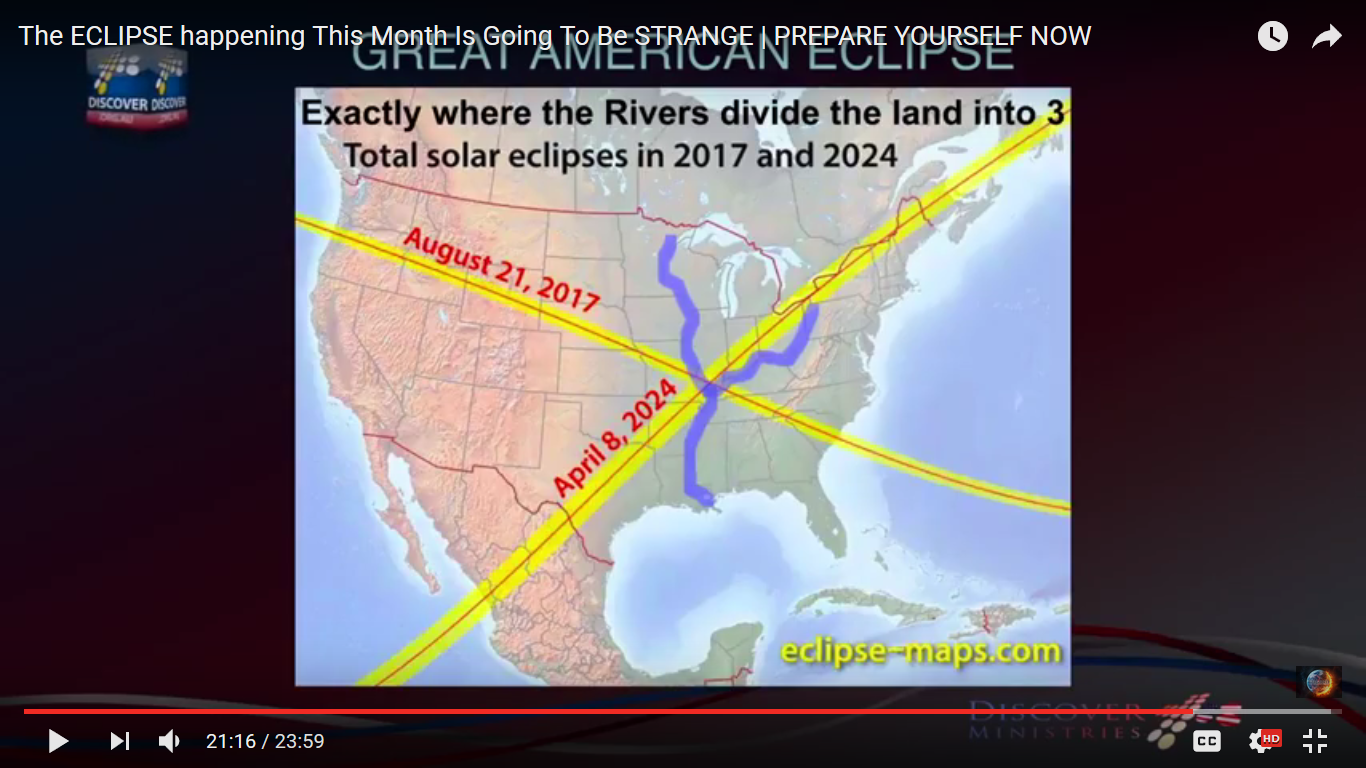 Here is the 1st World War Solar Eclipse (heralding the start of the 3 Great Wars: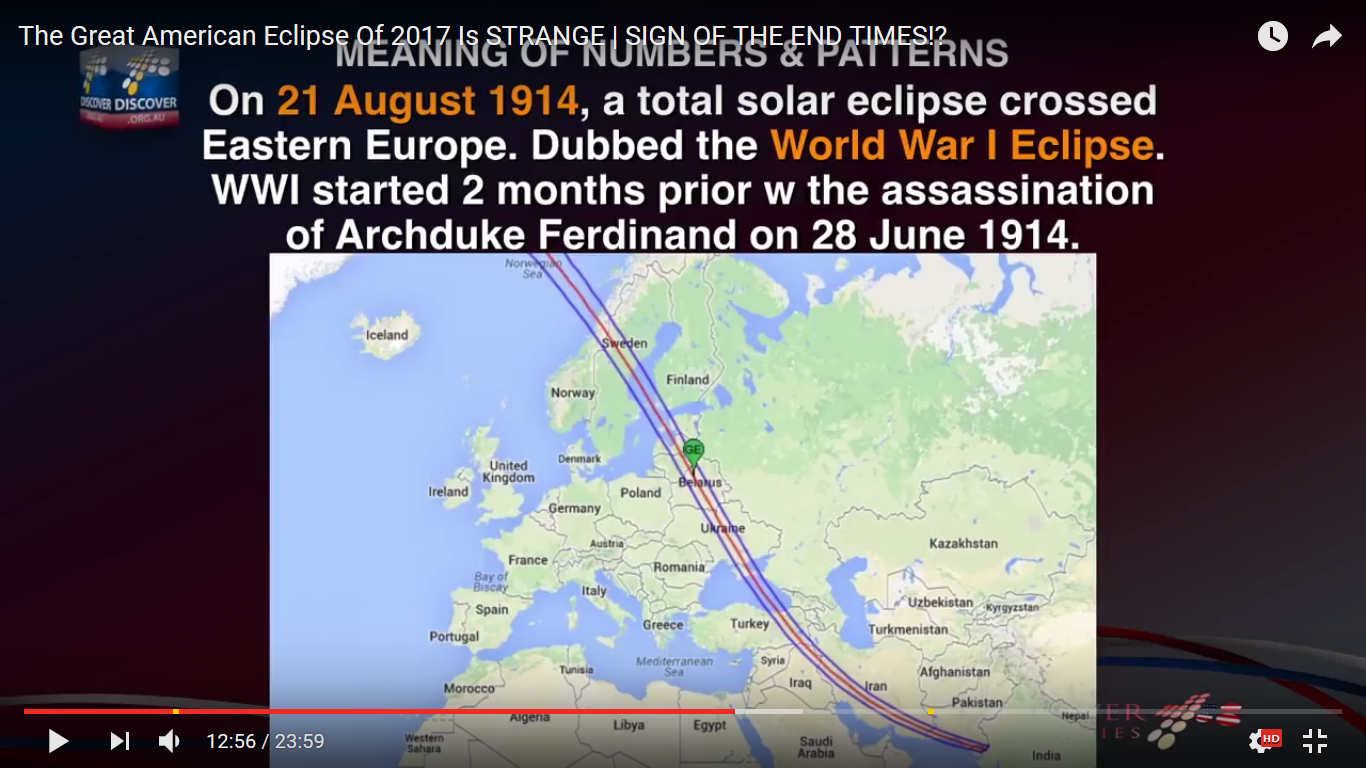 Trumpets September 23rd 2017 begins civil year 5778
33 days before Trumpets civil fall New Year is August 21st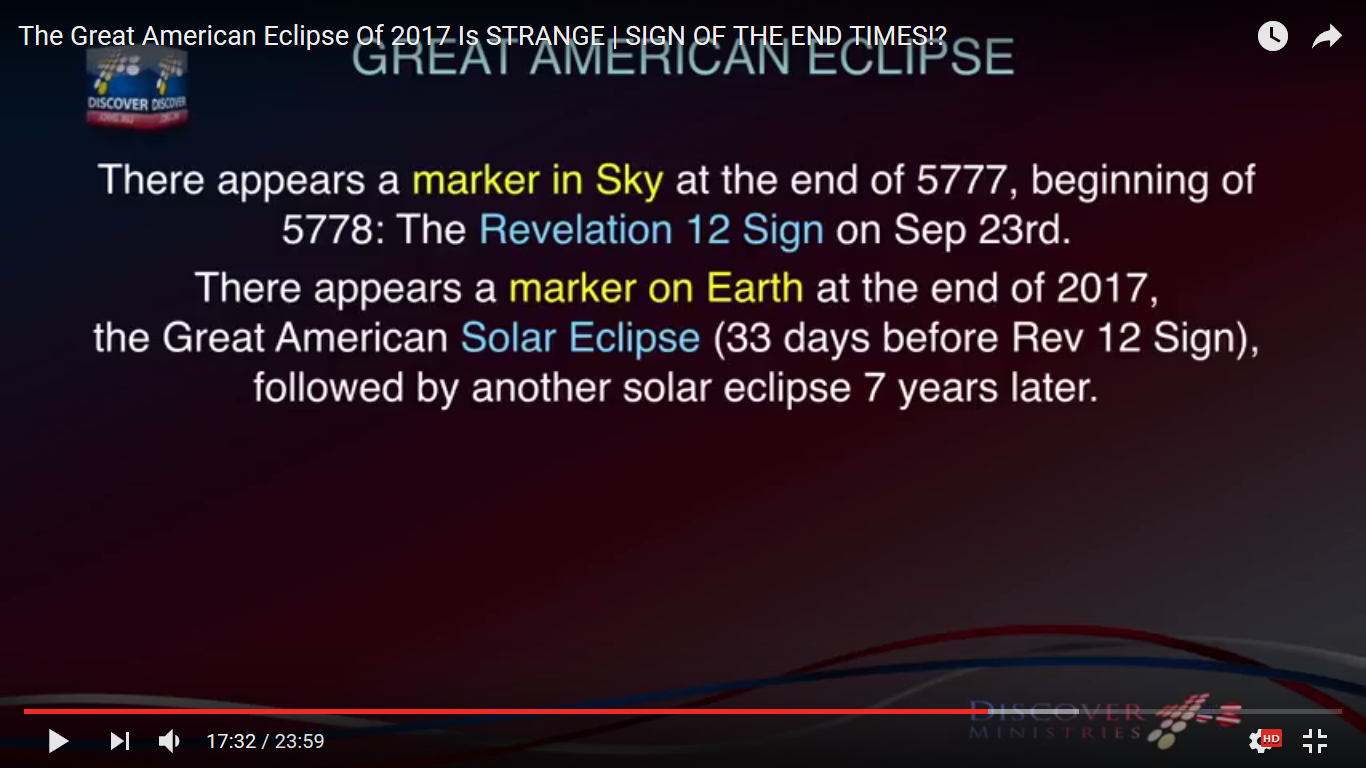 The eclipse path covers 3 earthquakes fault zones on August 21
The central zone is Yellowstone which is in the states of Wyoming, Montana, and Idaho.
This huge park has five entrances and five developed visitor areas.
Yellow shows the fault zones that the Eclipse will pass over: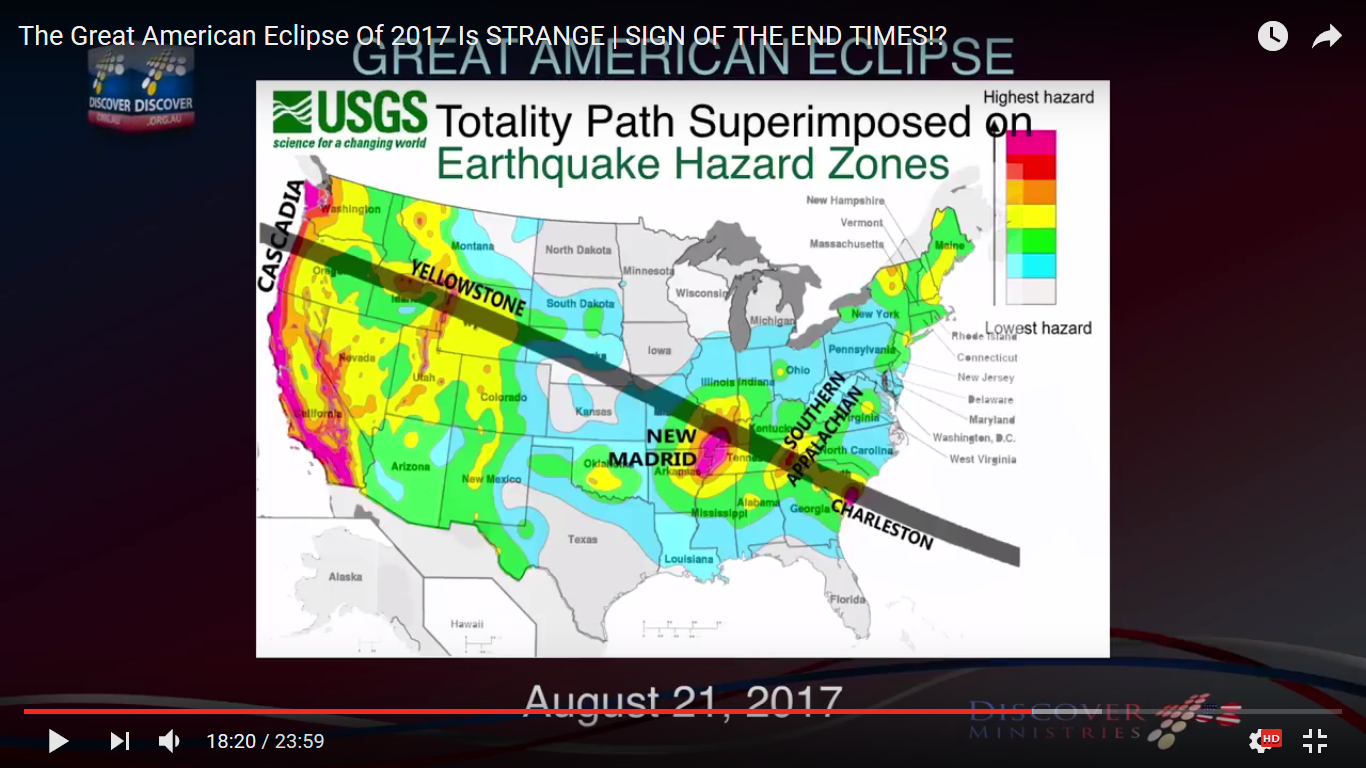 Local Circumstances for the 21 AUG 2017 Total Solar Eclipse at Townsend, TN:
Latitude: 35° 40' 31" N

Longitude: 83° 45' 21" W

Duration of Totality*: 1m 28s

Partial phase start: 1:05:29PM (EDT), at "1:30 o'clock" on the sun's disk

Totality Start*: 2:34:29PM (EDT)
Travelling at 1,502 MPH through Charleston, S.C..
REALIZE we are living in the END TIMES.
WE ARE IN THE BIRTHPANGS.
THE LAST 7 YEARS ARE SOON ABOUT TO START!