105 STAT. 44 PUBLIC LAW 102-14—MAR. 20, 1991 Public Law 102-14 102d Congress Joint Resolution Mar. 20, 1991 [H.J. Res. 104] To designate March 26, 1991, as "Education Day, U.S.A.". …Whereas in tribute to this great spiritual leader, "the rebbe", this, his ninetieth year will be seen as one of "education and giving", the year in which we turn to education and charity to return the world to the moral and ethical values contained in the Seven Noahide Laws; …
https://rumble.com/vn70w9-beware-of-the-georgia-guidestones.html
F×EMA guillotine focusing on Texas
FE×MA "Smart" Guillo×tines Placed In FEMA Internment Camps. Are You On The List?
https://amg-news.com/archives/719
FE×MA "Smart" Guillo×tines Placed in FEMA Internment Camps
https://theblogginghounds.com/2021/01/23/fema-smart-guillotines-placed-in-fema-internment-camps-video/
B×iden Brings Back Guill×otines
https://realrawnews.com/2021/01/biden-brings-back-guillotines/
FEMA Death Camps
https://justpaste.it/FEMADeathCamps
Guill×otines at U.S. military bases 2020 2021
https://www.youtube.com/watch?v=YPvr28L0Tf0
Guil×lotines at U.S. military bases FE×MA Camps 2020
https://m.youtube.com/watch?v=Eiqolh99wfg
FINAL WARNING: Guillotines Now Placed in FE×MA Internment Camps
https://www.rumormillnews.com/cgi-bin/forum.cgi?read=164237
Why Did the U.S. Government Purchase 30,000 Gu×illotines?
https://www.linkedin.com/pulse/why-did-us-government-purchase-30000-guillotines-melinda-
CHANEL MANUFACTURED "SMART GUILLO×TINES" IN CHINA AND THEY HAVE BEEN SHIPPED TO FE×MA CAMPS HERE
https://www.bitchute.com/video/3lQ6ftVIsuCt
The Noahide Laws state that the sons of Noah ="YOU"
are to have your head cut off, if you say that Jesus is the Christ, the son of God, when you are asked. Because then you are BLASPHEMING the Name of God according to the Talmud.
Unless you say/agree that Jesus is NOT YOUR SAVIOUR not the Christ God, NOT the son of God, you will be decapitated for Blasphemy of the Name of God.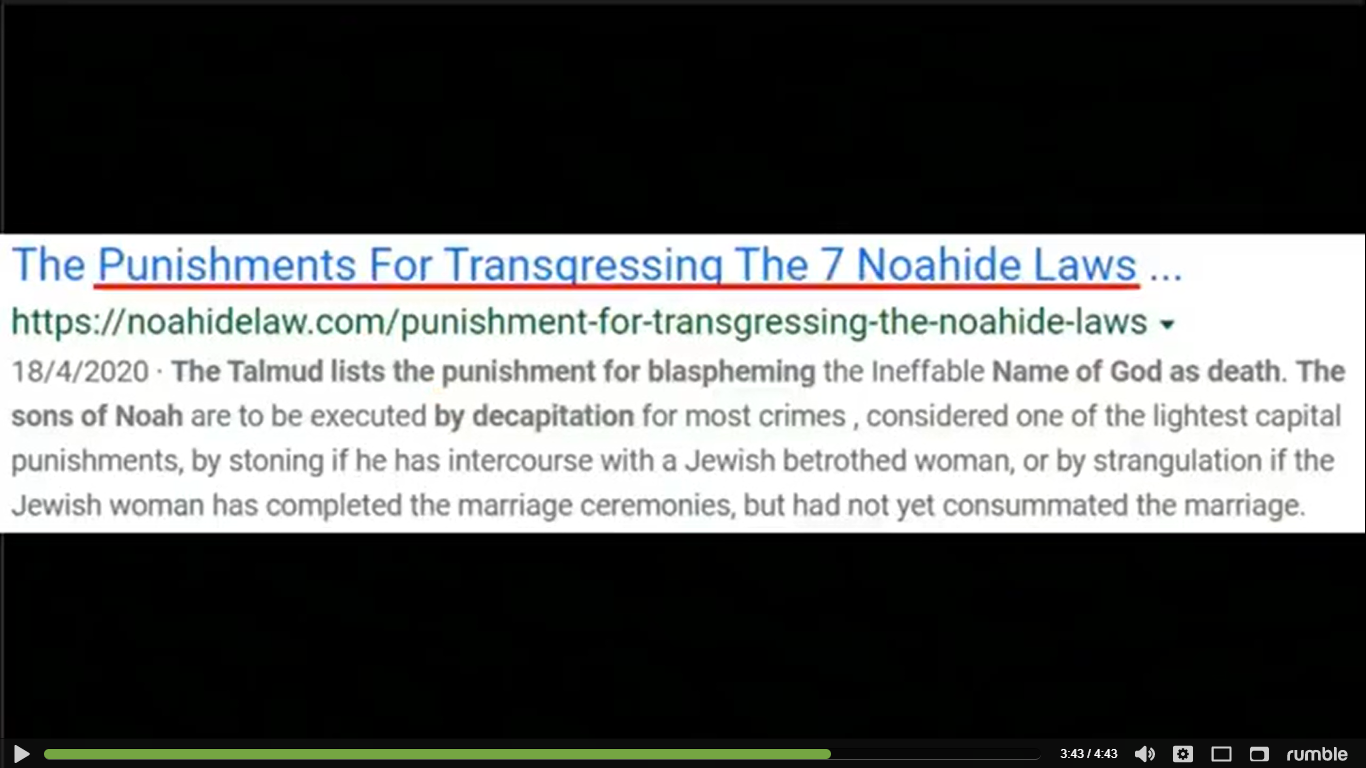 Smart Guillotines HB 1274 Education Day/Noahide Laws
H.J.Res.104 - To designate March 26, 1991, as "Education Day, U.S.A.".
Notice the "HIDDEN HAND" denoting FREMASONRY: