It is IMPOSSIBLE to have a WAVY ZigZag path for an eclipse.
The path HAS TO BE straight= NO zigags.
Their ZigZag WAVY pattern
PROVES the earth ISNíT a globe.
That WAVY ZigZag path is what the liars HAVE TO portray IN THEIR DIAGRAMS to be accurate.
BUT:
The path MUST be a STRAIGHT LINE!
https://www.youtube.com/watch?v=x2LJdfWC_gk
This DIAGRAM is proof they are USING A lying ZigZag PATTERN (which is IMPOSSIBLE).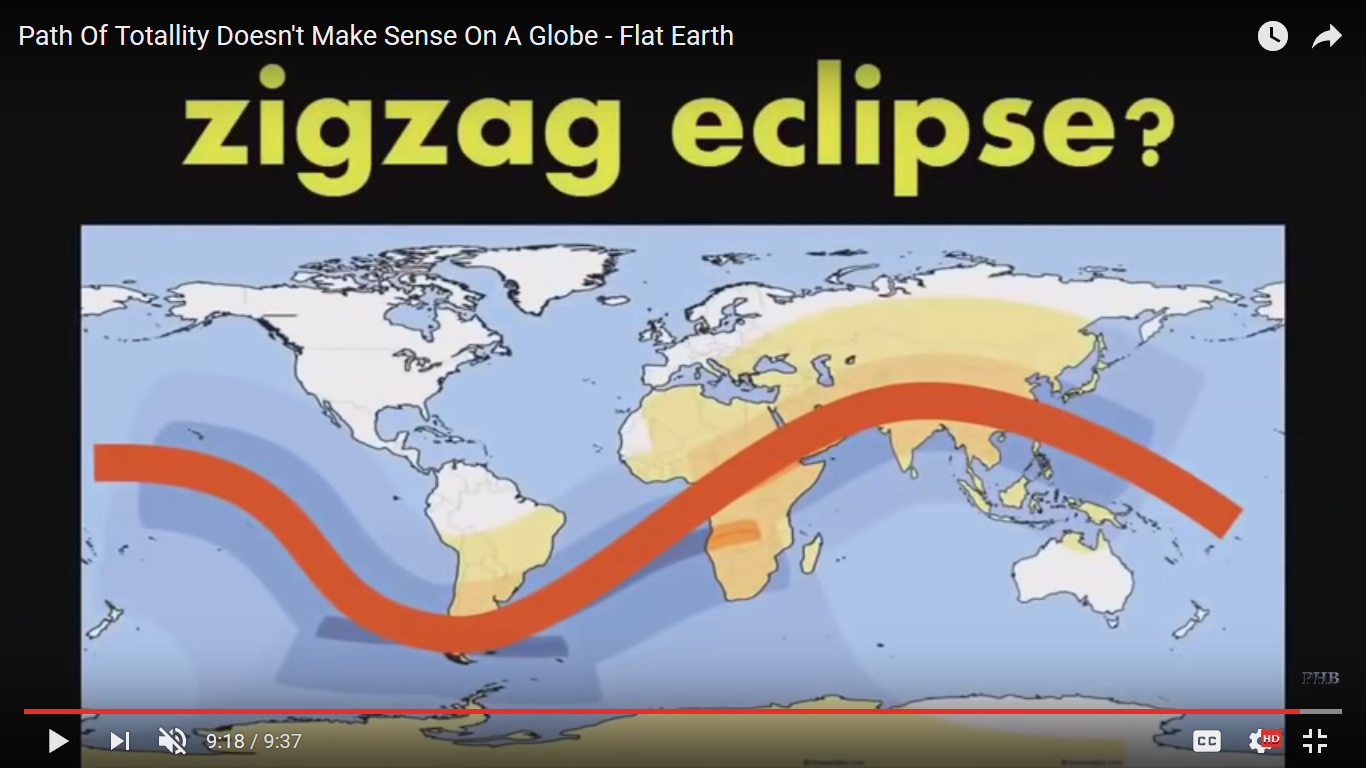 Here is the CORRECT DIAGRAM=
ONLY on a flat earth can you display the CORRECT path.
Bottom line:
Path on the Flat Earth is correct
Here is the Flat Earth CORRECT DIAGRAM